Financial Education
Are you a spender, saver, dreamer, or goal-setter?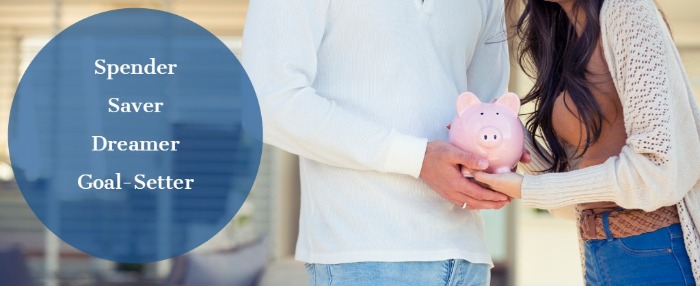 Did you know that...
---
Central Bank of Kansas City is passionate about financial education in our community and we love to teach fun sessions about saving and other important topics around our community - whether we're teaching a saving lesson to 1st graders at Scuola Vita Nuova, or teaching a 5-session Junior Achievement program to 3rd graders or talking with the seniors at Don Bosco Senior Center about identity theft and scams.
---
Financial Education 2019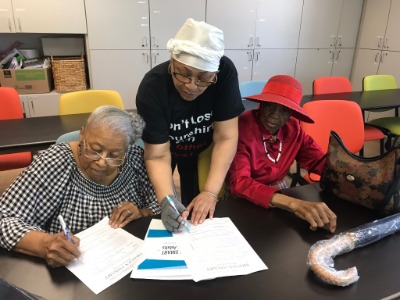 - Mind Drive – High school students learned about banking and resources on the MSKC website
- St. Mark's Center (preschool) – Parents went through a hands-on session titled Behind on Bills
- Don Bosco Senior Center – 3 sessions - How to Avoid Scams, How to Prevent Against ID Theft and Smart Money Management as well as teaching the Financial Fitness portion of the Aging Mastery Program twice a year. 
- Money Smart Day at the downtown KC Library
– Popular session called Best New Money Apps 2019 (
Check out the list here
) 
- St. Mark's Center (preschool) – Our 4th annual Family Game Night was a big success with over 60 people
- Junior Achievement (The City) Sessions to a 3rd grade classroom at Foreign Language Academy (5 sessions)
- Teach Children to Save – In May we visited six 1st, 2nd, and 5th grade classrooms at Scuola Vita Nuova and Garfield Elementary School to talk about the importance of saving.
---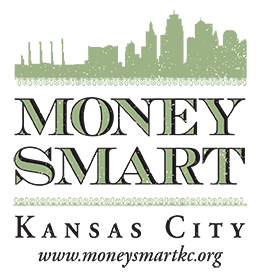 Back in 2008, we partnered with the Federal Reserve Bank of KC and other partners to start an initiative that is now called
Money Smart KC
. Through this initiative, Central Bank has helped present hundreds of educational programs to adults, teens and children. Money Smart KC has over 300 partners that help deliver financial education through the Money Smart KC initiative. Also,
Money Smart KC
 (MSKC) launched a new website where you can find tips and tools on a variety of topics(36 on our main topic page) to help you manage and grow your money. MSKC has also recently launched teen and youth topic pages. Everything from credit to insurance to retirement can be found on these topic pages. Also make sure to check out the
year-round calendar of events
 where you can learn about everything financial (up to 100 events each month).  
---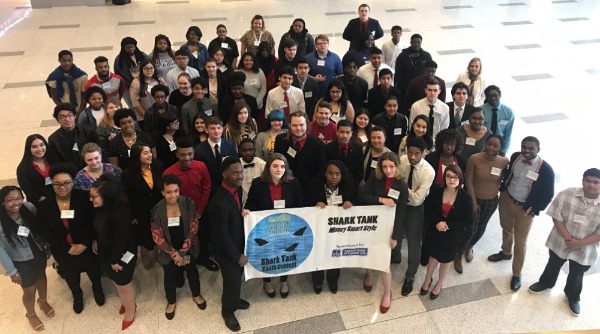 Shark Tank April 2019 – One of our favorite events of the year is our Annual Shark Tank Youth Competition.
The 5th Annual Shark Tank competition was held at the Federal Reserve Bank of KC's Power of You Student Conference on April 4th. Central Bank of KC started this competition in 2015 and Shark Tank has doubled its participation since then.  This year, seventeen teams participated from four area high schools: Lincoln College Prep, Washington High School, Raytown South High School and Southeast High School. 
A total of 67 students arrived at the Federal Reserve Bank of KC and were given a challenge: there are many disasters that have happened in the past year that were a grave challenge to many communities across the U.S. (i.e. like flooding). What start up business could your team develop to provide goods or services at a reasonable price that could assist local citizens and/or businesses in need. (The goods or services should be outside the scope of what the Red Cross and others provide already).
The judges scored all 17 teams and chose the top 5 to go on and present to the entire Youth Conference (150 people). Bill Dana, President and CEO presented the 1st and 2nd place winners ($1000 for the 1st place team and $500 for the 2nd place team). Congratulations to the 1st place Shark Tank winners from Raytown South High School: Derek Porter, Vaughn Foreman, Samantha Parvin, and Linda Clark created a business called Komfort Kits that served the needs of those affected by the flood. Congratulations to the 2nd place winners from Lincoln College Prep(LCP) high school: Charley Kohlmeyer, Ana Reyes-Mendoza, Teriah Robinson and Nadia Alvarez. The competition was a great success and all the students had creative and innovative ideas. Bill Dana, President and CEO of Central Bank of KC said, "It's really inspiring to see these innovative entrepreneurs compete in the Shark Tank Competition each year."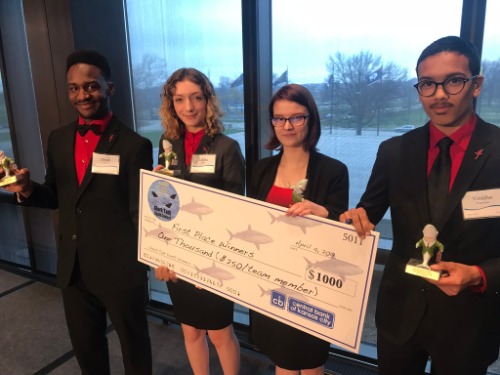 1st Place Winners from Raytown South High School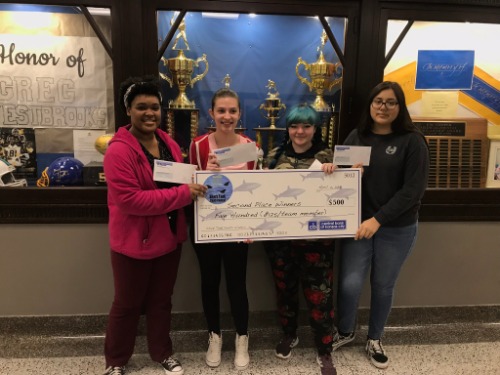 2nd Place Winners from Lincoln College Prep
---
Many thanks to Connecting for Good who provided computers for each team to use. Sarah Cousineau from Central Bank of Kansas City organized the competition and Patty Palmer from the UMKC Office of Financial Literacy helped administer the competition.  Also a big thank you goes to the Federal Reserve Bank of KC for hosting and our judges for taking time out of their busy schedules. We are planning our next Shark Tank Competition for September 2019.
If you are interested in Shark Tank or would like a financial educator to come to your classroom or organization please email
Sarah Cousineau
,
Marketing and Community Outreach Director
.