Mobile Deposit
Deposit checks in a snap with the CBKC mobile app

Convenient - Deposit checks anytime, anywhere.
Easy - Simply sign, tap, and submit to deposit a check.
Safe - Your deposits are password protected and encrypted.
Plus.....check balances, pay bills, transfer funds, find ATMs and more with the CBKC mobile app. 
Download the mobile app to get started. 
You must first be enrolled in Online Banking to use the mobile app. Not enrolled yet? Enroll now to access these digital services. 
Or download the personal online banking application PDF, complete and mail or fax to 816-483-2586. You can also drop off the form at any Central Bank of KC location.
Have questions? See our FAQs below or call us at (816) 483-1210. 
Frequently Asked Questions
What is mobile deposit?
Mobile deposit lets you deposit checks anywhere and anytime you like. It's the fastest, easiest way to get checks into your account.
How do I make a deposit using the mobile app?
Open the mobile app.
Select "Deposit."
Select the + sign in upper right corner
Sign the back of your check and write "For Mobile Deposit Only" beneath your signature.
Take a picture of the front and back sides of the check.
Choose the account you want to receive the deposit.
Enter the deposit amount.
After confirming the details, tap "Submit."
That's all there is to it! You must first be enrolled in Online Banking to use the mobile app. Not enrolled yet?  Click here to enroll.
Is mobile deposit secure?
Yes, depositing a check in the mobile app is safe and secure. Every deposit you make is password protected and highly encrypted. To help ensure your account information remains private, we take the following steps:
Encrypt your Online Banking session with 128-bit data encryption.
Verify your identity through mobile banking ID and mobile banking pin authentication.
Present security questions in case we need to confirm your identity.
Mobile Banking is subject to the same Online Banking and Bill Pay guidelines for personal accounts found on your Online Banking application.
Are there any fees?
You can deposit checks anytime, anywhere for  free with the CBKC mobile app. You may be charged for web/data access by your mobile carrier though. Check with your carrier for details.
Which phones or devices currently work with mobile deposit?
For Apple devices, it requires iOS 11.1 or later. It's compatible with iPhone, iPad, and iPod touch. For Android devices, it requires OS 5.0 and up.
What is the cut-off time for mobile deposit?
The deposit cut-off time is 3:00 p.m. CT, Monday through Friday. Your deposit will be processed the next business day if you submit a deposit after 3:00 p.m.CT or on a non-business day or holiday. Deposits are subject to verification and not available for immediate withdrawal. Deposit limits and restrictions may apply.
What types of checks are accepted with mobile deposit?
We accept the following types of paper checks through mobile deposit:
Personal checks
Business checks
Cashier's checks
Government/Treasury checks
Checks must be made payable to you. We can't accept checks made payable to a third party. Checks must also be from a U.S. bank and in U.S. dollars.
When will my funds be available?
The deposited item will be available the next business day provided it does not fail for image quality or endorsement. It is possible the bank will hold some or all  of the funds based on the funds availability schedule you received at the time you opened your account. If we hold the funds, you will receive a notice in the mail.
Disclosure: To use the mobile app, you must be enrolled in Online Banking. While Mobile Banking is free, you may be charged for web/data access by your mobile carrier. Check with your carrier for details. Subject to possible restrictions and limitations. Our complete mobile terms and guidelines are listed when you sign up for the app.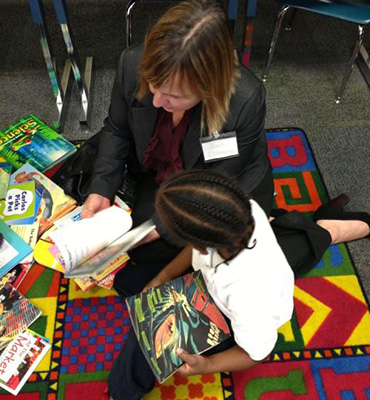 Reaching out to the community.
Central Bank of Kansas City loves to be a part of a growing, vibrant city.