Community Development
Lending to Better the Community
Central Bank of Kansas City loves to be a part of a growing, vibrant city. Watch how we've partnered with some great organizations like Operation Breakthrough, DEED Foundation, Q39 and Linwood Area Ministry Place!
Community Development Loans
We love supporting the growth of our community in every way. As a CDFI, many of our commercial loans are those uplifting distressed areas of Kansas City through programs like 
New Markets Tax Credits, Low Income Housing Tax Credits, or Historic Tax Credits. 
New Markets Tax Credits
Central Bank has been awarded seven allocations of
New Markets Tax Credits
(NMTC) from the Community Development Finance Institution (CDFI) Fund since 2007. NMTCs stimulate economic growth and create jobs by attracting private-sector capital investments into highly distressed areas. There are two important principles behind NMTCs. First, there are good business opportunities in distressed communities and these communities constitute a new market opportunity for the private sector. Secondly, a modest federal subsidy can provide the "nudge" needed to persuade the private sector to invest in these markets. Click here for a PDF 
NMTC Application
. For more information visit our
NMTC page
.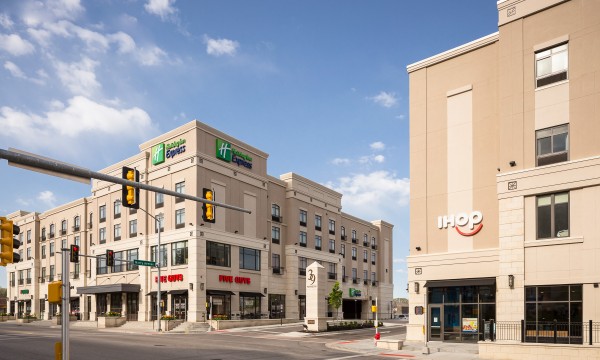 Pictured is the 39 Rainbow Project