In the News
All the buzz about Central Bank of Kansas City
Housing Announcement - Congressman Cleaver - April 12, 2022
LISC Greater Kansas City's Regional Housing Initiative, a partnership with

Mid-America Regional Council

and other stakeholders, recently received a $3 million federal Community Project Funding grant that will help provide affordable housing for residents in Kansas City. The grant was announced by U.S. Rep Emanuel Cleaver III, chairman of the Financial Services Subcommittee on Housing at our main branch at 2301 Independence Blvd.
May 5, 2021
The Northeast News highlights what we've been up to this past year in their May 5th issue. 
Donations for Don Bosco Senior Center | 4/3/2020

As our local communities face challenges from the coronavirus pandemic, Central Bank of Kansas City is ready to help. Our community partner Don Bosco Senior Center does so much to support our local seniors every day, and are essential in keeping them cared for during this challenging time. So we decided to help by donating fresh produce, groceries, totes and word search books for the seniors being served by center. Read more in our press release here. 
---
Independent Banker | 9/01/2019
Central Bank of Kansas City created its own version of Shark Tank to give local high school students a hands-on lesson about entrepreneurship.
"As a CDFI [Community Development Financial Institution], financial education and community outreach has always been a really high priority for us," says Sarah Cousineau, Director of Marketing and Community Outreach of Central Bank of Kansas City.  "We saw this as a way to engage high school students in a worthwhile competition."
Read more.
---
The Wyandotte Echo |  8/23/2019
"We are proud to be a part of The Merc Co+op project along with the other stakeholders. We know how important sustainable food is to the health of our communities. CBKC looks forward to downtown KCK progress with the opening of The Merc Co+op," said Bill Dana, President/CEO of Central Bank of Kansas City.
---
Northeast News | 4/3/2019
"Central Bank of Kansas City has been an icon in the Northeast community for almost 70 years. While the financial institution has branched out over the decades, it remains committed to serving the community where its roots are planted. To that end, Central Bank continuously introduces new programs."
---
Kansas City Business Journal | 3/27/2019
KC area has four of the nation's best-performing community banks
. "Central Bank of Kansas City ranked 18th. It's generating a net-interest margin of 4.93 percent and an efficiency ratio of 57.06. Its loan portfolio grew by 11.5 percent. Founded in 1950, the bank is led by CEO Bill Dana. It has a strong niche serving the low- to moderate-income population that dominates its geographic footprint. It also has become a trusted resource for the local Hispanic population."
---
American Banker | 3/26/2019
Banks explore ways to capitalize on
tax law's 'Opportunity Zones'
Bill Dana, CEO at the $177 million-asset Central Bank of Kansas City in Missouri, is still trying to figure out his bank's role. As a community development financial institution, Central Bank works primarily in low-income communities. The majority of the Opportunity Zones in Kansas City are right in the census tracts that we deal in and provide services to," Dana said. "It seems natural for us to be at the table." Dana said he is continuing to examine possible business deals for his bank, but nothing has been finalized. "We're still trying to figure out the best methodology for deployment," he said.
---
Kansas City Business Journal | 3/5/2019
---
Kansas City Business Journal | 3/30/2018
"The Hotel Indigo/Fairfax Lofts project won a 2018 Capstone Award in the adaptive reuse category. In this profile, we highlight the project details, including unique features, special considerations and the community impact."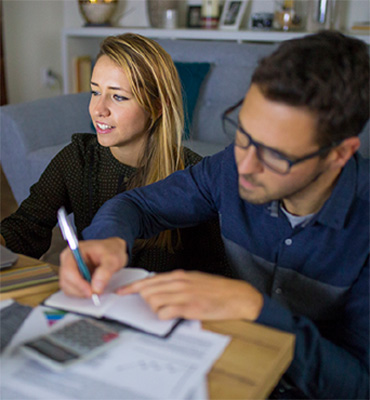 Reaching your financial potential starts here.
Personal checking products designed for your convenience.