Direct Deposit
Few Things are as Reliable and Convenient Than Direct Deposit
With free direct deposit of your payroll or benefits to your cb checking account, you can save time and money. Direct deposit automatically places your paycheck, pension, Social Security, or other regular monthly income into your checking, savings, or Money Market account. It's convenient, secure, and saves trips to your banking branch.
How direct deposit works
It places recurring deposits electronically into your checking, savings or money market account--automatically. Qualifying deposits may include salary, pension, Social Security and Supplemental Security Income (SSI) benefits, and other regular monthly income.
Reliable and convenient

Have deposits made automatically without making a trip to the bank

Get same-day access to your deposit, even when you're out of town

Distribute the deposit across multiple Central Bank accounts (i.e. some in checking, some in savings)

No worries about lost or stolen checks
Is your check issued by the U.S. Treasury?
The U.S. Department of the Treasury requires all federal benefits payments (such as Social Security or pension checks) to be paid electronically. As a result, federal benefits recipients are required to set up direct deposit. You can enroll in direct deposit of all federal benefits payments at your local social security office, online at
GoDirect
or by calling
1.800.333.1795.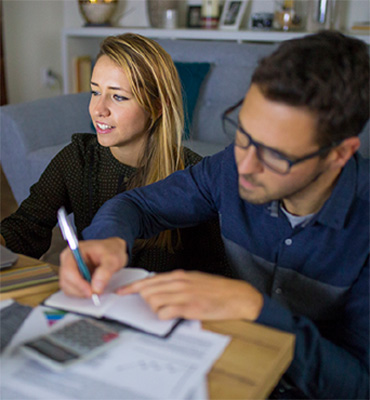 Reaching your financial potential starts here.
Personal checking products designed for your convenience.