eStatements
Free eStatements
CB eStatements are simple, safe and secure.
Prevent lost or stolen bank statements and access free online statements. Get rid of paper clutter. You can access up to 18 months of statements and view from the comfort of your own home--no more trips to the bank. 
Questions and answers on eStatements
What is an eStatement?
An eStatement is an electronic version of your regular paper bank statement.
How do eStatements work?
Instead of receiving paper statements through the mail you may access your statements electronically through your Central Bank Online Banking account. An Email notice will be sent to the Email address you provide when your current statement is ready to be viewed. Your past statements will accumulate and be viewable for up to 18 months.
You will need to be able to read a PDF document. If you are unable to view the eStatement, download and install the free Adobe Acrobat Reader.
Are eStatements secure?
Security is one of the many benefits of eStatements. Central Bank is always concerned about the security of your information. Only you can access your statements through the security of Online Banking and its use of multi-layered authentication. eStatements also eliminates the possibility of statements being lost or tampered with in the mail.
How do I sign up for eStatements?
If you already have online banking, just click on the eStatements tab when you log-in and follow the directions. If you do not currently have free online banking, just visit your
closest branch
to sign up or
enroll online here
. Enjoy the benefits and convenience of online banking, free bill pay, and free eStatements.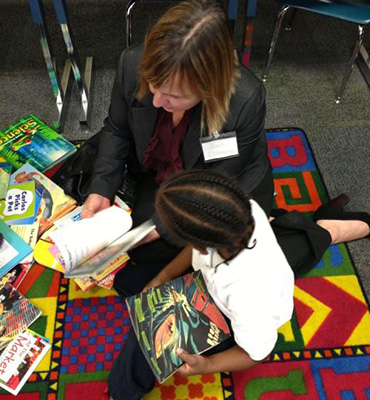 Reaching out to the community.
Central Bank of Kansas City loves to be a part of a growing, vibrant city.